Description
 EXTENDED WIRELESS COVERAGE: Best Wifi Booster | Wifi Extender & Repeater boosts your existing network range, enables fast WiFi performance. Covering your bedroom, floors, restroom and garden.
STABLE SIGNAL BOOSTS: The high-performance 300 Mbps and 2.4 GHz processor can cover your most demanding devices including notebooks, tablets, Smart TV, speakers, cell phones, IOT devices, Alexa Devices and more. With overvoltage protection and WEP/WPA/WPA2 security protection, you know the devices in your home or office have the best protection.
NO MORE DEAD ZONES: Eliminate dead spots in rooms with weak Wi-Fi coverage with our Wifi range extender. Network extender delivers fast Wi-Fi across your home for 4K streaming and gaming in any room. 
UNIVERSAL COMPATIBILITY: The WiFi Range Extender is compatible with any router or access point, making it easy to expand and strengthen your network in 2.4GHz. This Wifi repeater is small and discreet, easily blending into your home decor.
This is how thousands of people in United States are getting super fast home internet for cheap...
Has your internet Wifi feels like it's gotten slow?
It is most likely because your ISP (Internet Service Provider) gave you a weak router that is slowing down your internet speed. They usually give you a cheap router that gets slower over time.
This is a common trick they use to make you upgrade your plan and pay more money.
Unfortunately, by giving you their 'cheapest' router it can be a struggle to even watch HD videos on Youtube or Netflix.
Slow Internet Can Be Frustrating for Everyone
When your internet is slow you will get stuck with loading and buffering screens that make it almost impossible to do anything.
How Does It Work?
Part of the problem is that the internet companies give us their cheapest WiFi routers...
As a result, you are left with weak WiFi and really bad coverage that leaves you with "wifi dead spots" in your home...
But, plug a Best Wifi Booster | Wifi Extender & Repeater device into any socket, and that all fixed!
Best Wifi Booster | Wifi Extender & Repeater is essentially a cutting-edge wifi supercharger and a powerful amplifier, all in one tiny box.
It works by receiving your existing WiFi signal, boosting it, and then transmitting the super-amplified Wi-Fi through anything; concrete walls, multiple floors and steel beam - no problem!
The stronger your Wifi signal the faster and more reliable it will be through out the house.
In a nutshell: You get WAY faster and stronger internet. Even during peak times and your signal is stronger through out your house.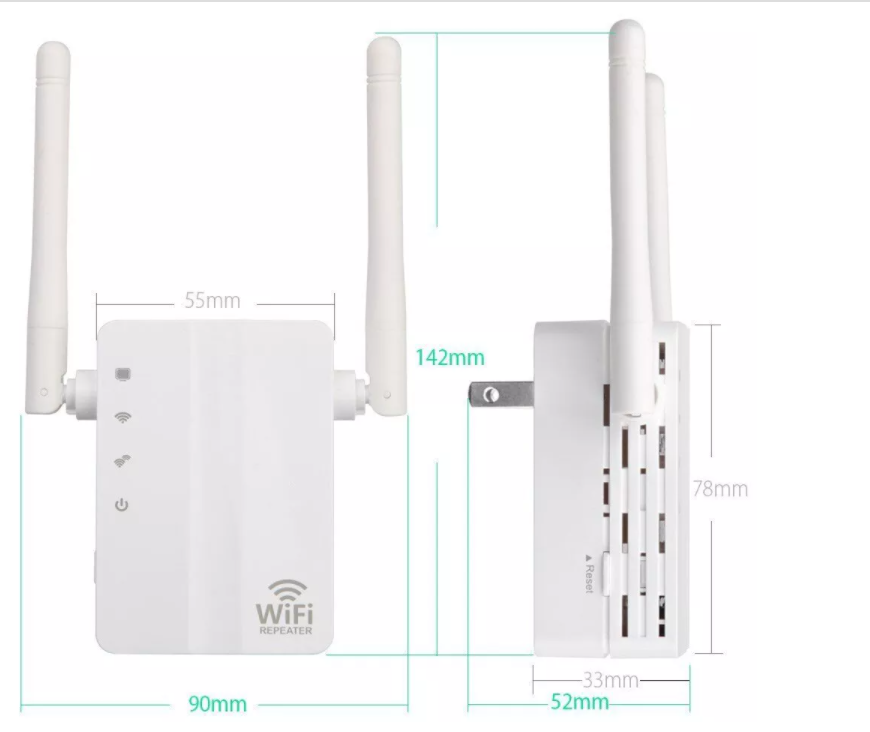 Payment & Security
Your payment information is processed securely. We do not store credit card details nor have access to your credit card information.