Description
AuQuest Papaya Rose Petal | Organic Handmade Essenetial Oil |  Botanical Face & Body Soap deep cleans pores. 
Hami Melon, Rose, Chamomile, Lavender, Bamboo Charcoal, Tea Tree oil, Papaya, Rose, Seaweed.

Smooths skin wrinkles, nourishes & clarifies skin.

High quality moisturizers keeps your skin firm and elastic.

Rich in omega 6 and 9 essential fatty acids, potassium, vitamins A and C

 that will keep your skin glowing.

Papaya contains papain, which helps dissolve excess oil, sebum and impurities on the skin 

Ultra-thick, silky smooth lather also great for shaving, washing hair, and even your pets.

Gently removes dead skin cells, antibiotic properties makes our soap beneficial to skin allergies.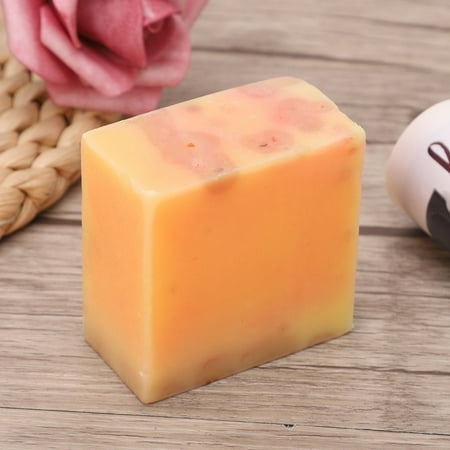 Package Content:
1 x Essential Oil Cleaning Soap  
Payment & Security
Your payment information is processed securely. We do not store credit card details nor have access to your credit card information.